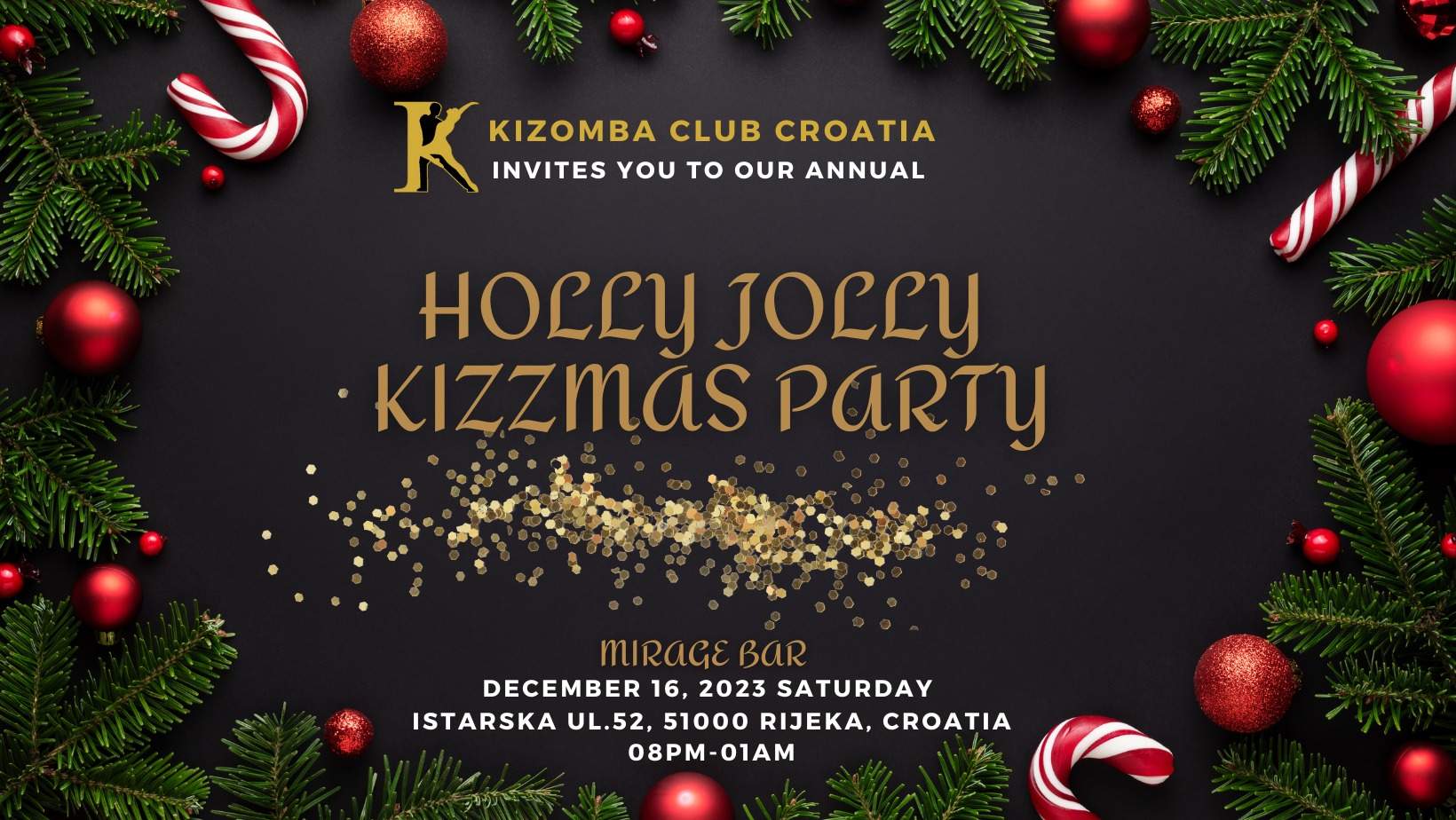 Holly Jolly Kizzmas Party
Details
Event by Kizomba Club Croatia
Mirage Bar Rijeka
Duration: 5 hr
Public · Anyone on or off Facebook
꧁༒☬ 𝓗𝓸𝓵𝓵𝔂 𝓙𝓸𝓵𝓵𝔂 𝓒𝓱𝓻𝓲𝓼𝓽𝓶𝓪𝓼 𝓟𝓪𝓻𝓽𝔂 ☬༒꧂
🎅 Ho Ho Ho to our dear dancing elves! 🌟 🌟
Christmas time will come very soon! It´s our favorite time of the year to spend with the KIZOMBA CLUB CROATIA family. ☃️
🎁 You've shown us a lot of support, brought admirable effort and talent to dance – so let's celebrate our mutual success and love for dance at the Holly Jolly Christmas Party! 🎀
Put on your magic boots and … 5,6 here we go! 🎶
🎅 Santa's playlist:
🎧 Urban Kiz & Tarraxo
🧭 North Pole: Mirage Bar, Rijeka
https://goo.gl/maps/99eBZA2uVRapaSh29
☃️ Dress Code: Christmassy
🤶 Mood: Be Jolly!
❄️ Date: Saturday Dec 16
⌛ Time: 20:00 – 01:00
Entrance is 3€!
3€