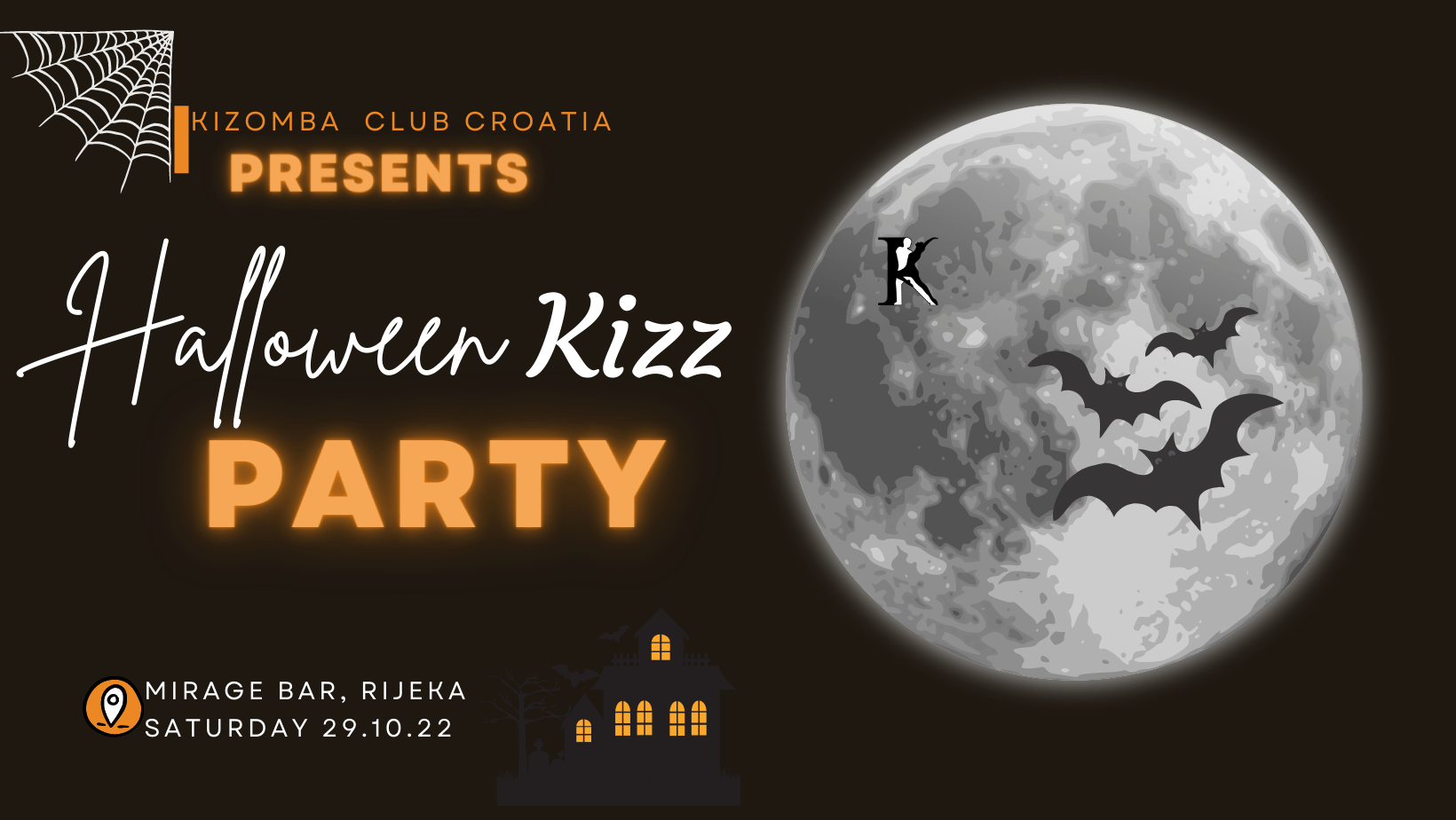 Halloween KIZZ Party!
🅷🅻🅻🆆🅴🅴🅽 🆁🆃🆈 🅽🅸🅶🅷🆃
KIZOMBA CLUB CROATIA is inviting  you to spend the scariest night of the year in our style – *dancing kizomba*
The KCC family is getting bigger and this is a great opportunity to meet our newest members of whom we are especially proud.
Don't be shy and dress up! Get out of the zombie zone and set the floor on fire!
What to expect at the most ominous party? UrbanKiz & Tarraxo
Crime scene: Mirage bar
Dress code? Deadly elegant
20:00 – 01:00 Entrance is free!
Free
The event occured.